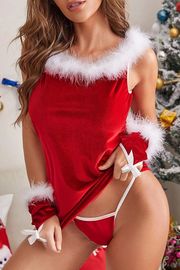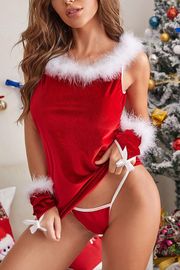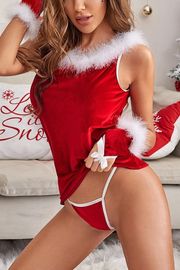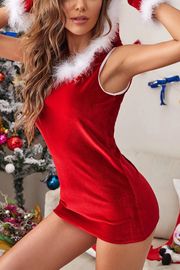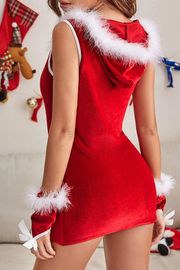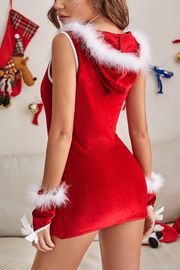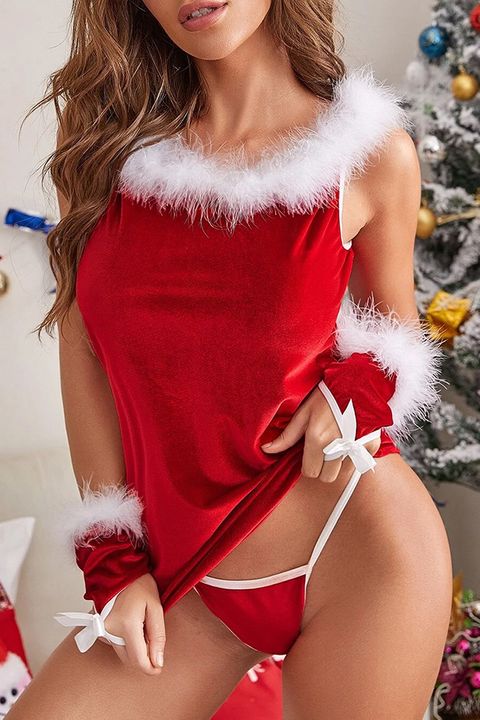 3 Piece Christmas Fuzzy Trim Velvet Hooded Slips With Panty & Oversleeves
Material:
70% Polyester, 25% Cotton, 5% Spandex
Reviews (5)
This is definitely one of my favorite ones. It looks amazing on and it's very good quality. Love it and recommend it.
Love this set, super playful and cute! Great for photoshoots or surprising your man with a spicy surprise .
Literally so cute! I did an entire shoot for my boyfriend and he literally went crazy over the pics ladies😉 highly recommend
So cute and festive. My husband loves it! And so do I! I don't have large boobs (A - B cup) and it actually made me feel sexy