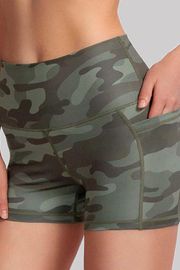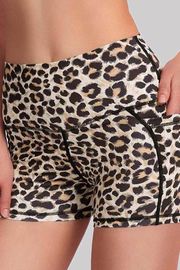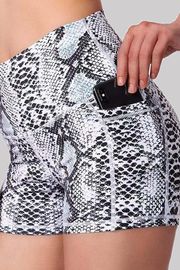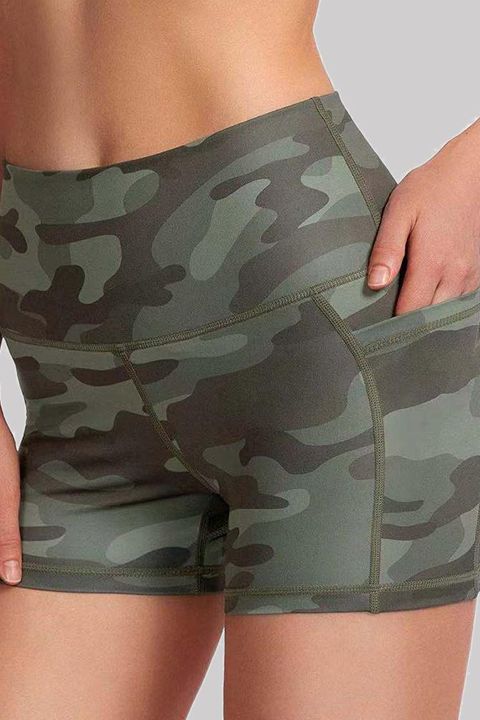 Camo & Snakeskin Print Pocket Side Biker Shorts
Disclaimer:
Print Placement Will Vary.
Material:
65% Cotton, 35% Polyester
They are GREAT! They don't ride up when I'm running around and I have pretty big thighs AND I coach soccer, so you can imagine how much I have to move. I am so grateful for shorts that are not revealing and that I'm not constantly tugging at. They have pockets, an extra bonus.
These shorts are really fantastic! The material is soft with plenty of stretch. I like that they are light and breathable. Love these! Needed more workout shorts since being home for this quarantine. They fit great.
As with any "tech" fabric, they don't breathe well where they are tighter, or there is no air flow, like between the legs while sitting (at least for someone who has ahem, not-thin legs), so it can feel a bit hot and/or sweaty. But once you're up and moving, things cool off quickly. It seems like there's a tiny bit of chafing where my legs brush against each other while walking, but folding over the waistband and hiking them up a bit helps that.
Very comfortable shorts! They are fairly thin, which is good because it makes them quite airy and lightweight. So many workout shorts don't have pockets, but these do have some. And the phone doesn't flop around while walking, which happens in some shorts.