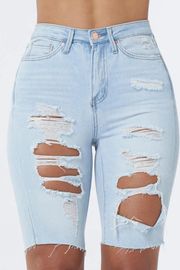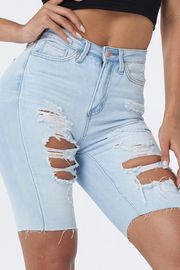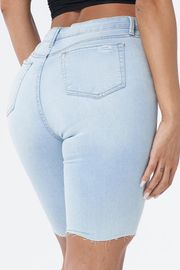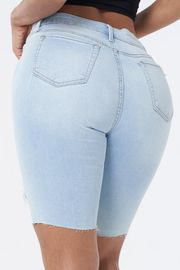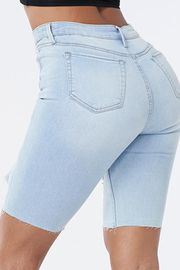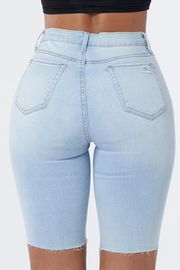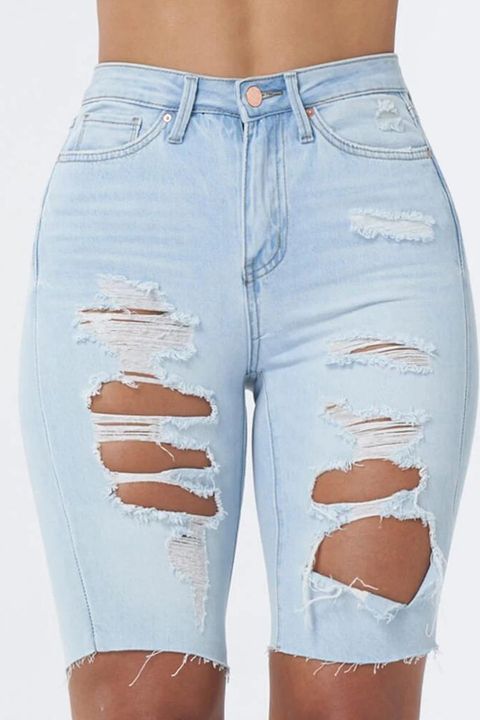 Distressed Frayed Hem Bermuda Shorts
Material:
Front: 100% Cotton, Back: 65% Cotton, 28% Polyester, 2% Rayon, 2% Spandex
These are BOMB! GReat quality and great stretch! these are exactly what i needed and been looking for!
These denim shorts are so cute! Absolutely my favorite shorts for this summer. Perfect length to the knee and stretchy enough to be so comfortable! Absolutely stretchy enough to be very forgiving on the size, if you order a size down they will fit you snug if you order your exact size they will be completely comfortable and relaxed.
Love these Bermuda shorts . I have been looking for ripped shorts for a while. However, I could never find any in my size. I will definitely be ordering some more.
Best fitting shorts I've ever worn! Bought three pairs. I like my clothes to look tight but fit comfy and loose. These are stretchy soft tight looking and loose feeling all together.