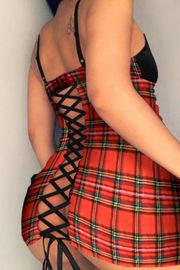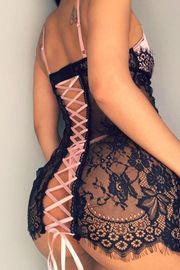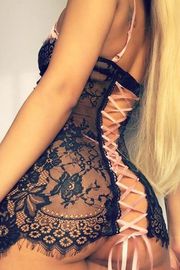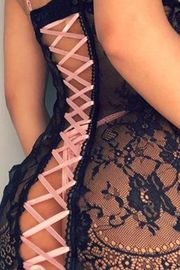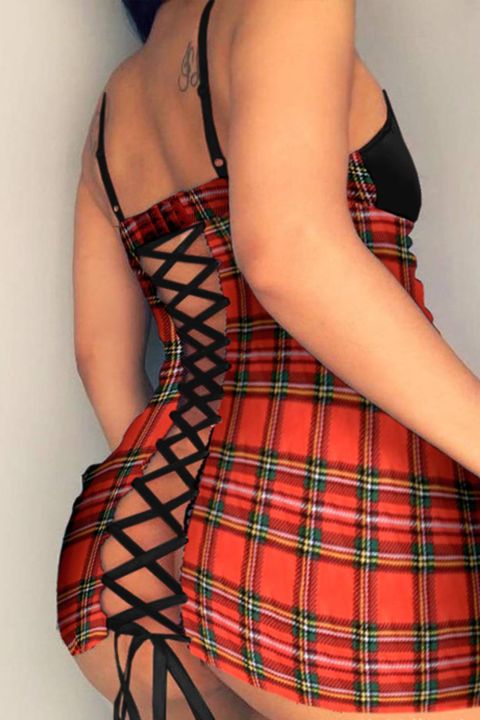 Floral Lace Plaid Print Lace Up Back Nightdress
Material:
95% Polyester, 5% Spandex
@Carrie
This fits nicely. I got the Lg- I'm 5"6, 148lbs and have 36DDs. The only thing I was disappointed about, was that the ribbon did not come already looped through. Other than that, I love it!
@Lori
Love it! The fit is great and it's as cute in person as it was in the photo. Will definitely be ordering from this site again!
@Anela
I absolutely love this. Item came fast and in very good quality. Kind of thrown off by my prior situation to this. Has asked FlamingoSupport if I could get a Small since they were sold out — Flamingo said they contacted the provider and the provider would make one for me with LITTLE wait time and I would still get my item discounted, but that item never came, I never paid, nothing was said, it was never made and when I asked about it Flamingo had no idea what I was talking about. A little weird, but hopefully will not happen again. I was so obsessed with the item and could not find anything else like it so I had purchased a Medium — and it fits PERFECT. I am 5'1, 30C and normally range from XS-M. Item did come UNLACED, you have to lace yourself - but it's exactly like the picture. 10,00000/10 recommend. Can't wait to wear it for my man. Super soft and has adjustable straps. If you're waiting on it/dwelling, DON'T be use they aren't supposedly making ANYMORE!
@Harmony
Fantastic fit! Love this piece. Very happy with the purchase.
I'm an xsmall frame. The small fit perfect. Very cute and good for the price. Unfortunately had to lace the tie myself and it was a bit time consuming but other than that I'm pleased with the product. I've ordered several items from flamingo and have not been disappointed in any of them.
Reviews (20)
This is the best babydoll lingerie I've found. It fits like a glove and makes your boobs look fantastic! Another one I bought from a different brand made my boobs look low and frumpy but this one is perfect!
Perfect fit. Still looks brand new. Washed over and over. Fit is still excellent. Just like it arrived. Definetly worth the money.
Fits exactly right. Very well designed and made- it reveals just the right amount. I love it, wear it often and it holds up great in the gentle cycle of my washing machine. Very happy- I plan to buy it again in the different colors.
Fit wonderful and I felt sexy in it. The fabric is comfortable and soft and this is a real review from everyday customer.