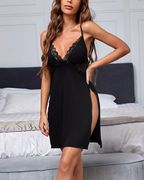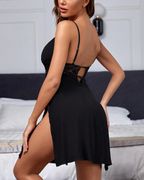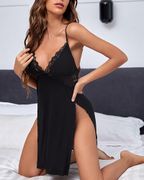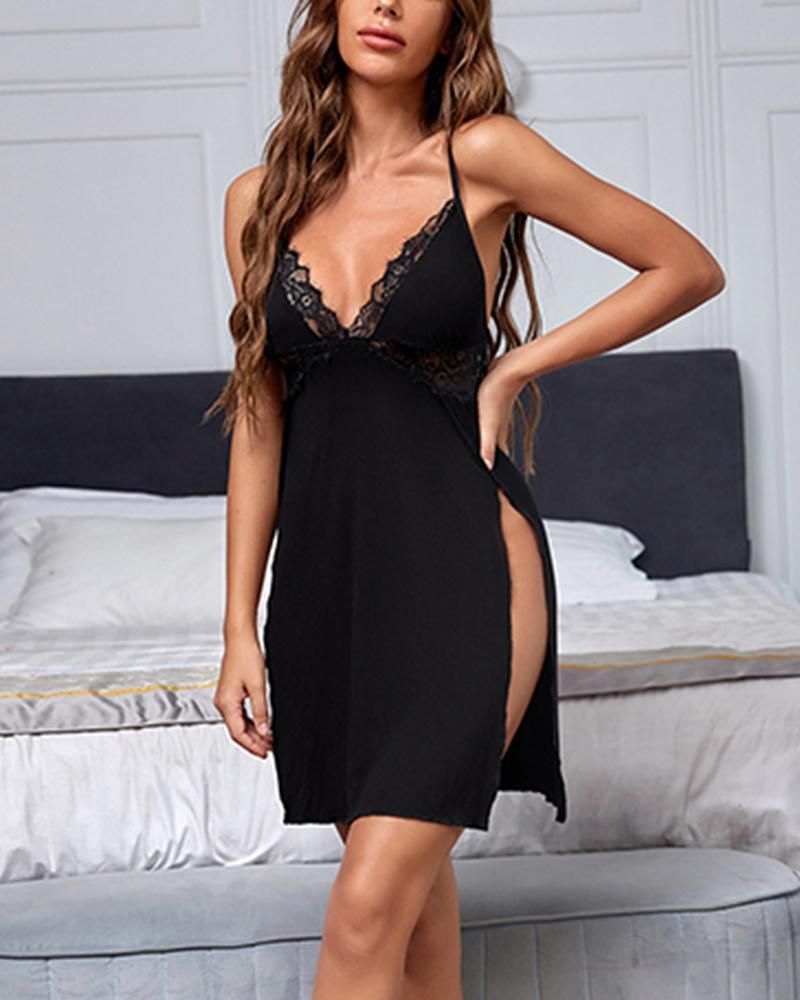 Floral Lace Split Side Slips With Thong
(5)
Return Policy
Material:
85% Polyester, 15% Acrylic
Shows (1)
@flamingo
Soft, sexy & flattering!This is so cute.I love it so much and you have to get this.
Reviews (5)
This was a great purchase! Very comfortable and nice. This lace on the top doesn't irritate me (not super thick/hard/scratchy lace) and the bottom is a nice flow, almost cotton feel. It's thin, so when a say cotton, I am not thinking t-shirt material. I have gotten silk gowns before that look shiny/thick/cheap. This is really nice, I will buy more.
I saw this pretty little thing and bought it to take with me during a trip with my bae. Well, let me just say tactfully, he appreciated it. It is very soft, sexy and looks fabulous ladies. I love the color and it is soft and looks just like the photo. No unwanted surprises. You will feel sexy, sassy and sensational. I am so corny it's really a shame but it is part of my charm...no really.
I am impressed with this garment. The lace is soft - not scratchy - and the fabric is soft and not clingy. I could see how the bodice wouldn't work for someone who has a larger bust, but it works for me with a relatively smaller B+ to C- cup size. For the price, this is a great piece for the bedroom wardrobe.
I like to wear cute comfy night gowns. This one is my new favorite. It came earlier than expected, excellent condition, and great quality. It came with a matching thong. The breast area is not push up it is lined with lace, but there is a seam underneath your breast and the straps are adjustable so it is flattering.