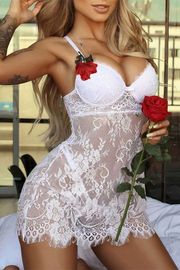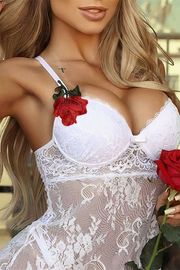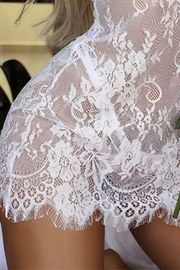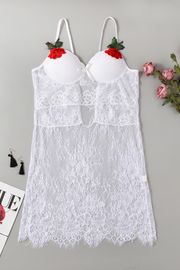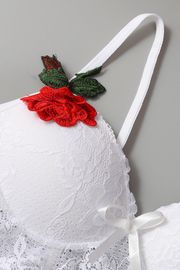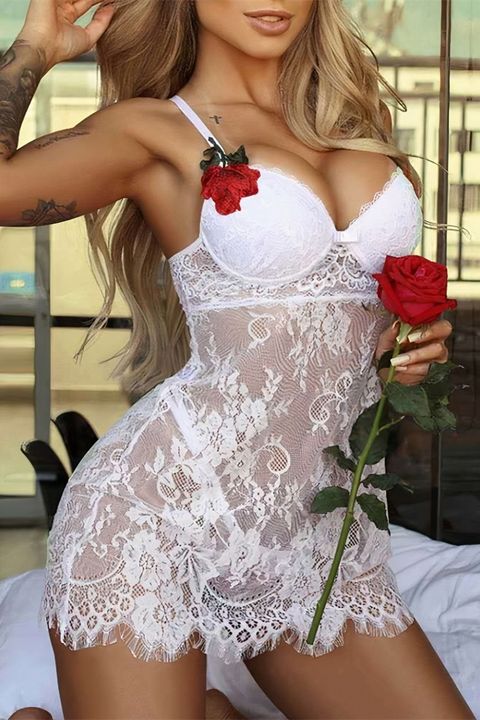 Floral Lace Trim Lace Up Back Slips With Panty
Details:
Contrast Lace, Sheer, Embroidery, Scallop, Lace Up
@flamingo
Sooooo flattering.Fits me perfectly.Good quality.
I bought one of these slips to add to some "vintage" undies that I was buying. I find I am having a late life regression of late!! I was born in the 50's, rocked in the 60's served in the Air force during the 70's. So wore a lot of what are called "vintage" today. SO I can write that this slip does have that "vintage" feel. Of course full slips have never really changed style much, mostly in material. I find that I miss the feel of 100% nylon! This slip fits as expected, is smooth, rides nice on my senior frame!! comfortable. Now I need to find this slip in longer lengths. All in all happy with purchase.
Hard to find full slips, anymore. My favorite illusion one is discontinued. This one is nice. Slippery nylon will not grap your panties or skirt/dress. I wear a 14 dress and have a 40" bust. I ordered the large lace rosette and it fit like a dream. This one is not the stretchy kind. Just enough lace to make it a little sexy if it ever peeks out, by accident. There are only a few skirts or dresses I own that I wouldn't be able to wear this with. I'll buy more.
The cut of this slip is as I'd hoped!. I'm 5'3" and 125 lbs, and was looking for a slip that would hit above the knees. I bought the medium. With minimal lace/no seaming over the bust area, the slip conforms/smooths out well. Pretty much disappears. The bottom half is loose and hangs nicely under clothes, doesn't creep up.
This piece is perfect for my height (5'3") that is about 3" above knee. Fabric is substantial and stretchy. There's no seam on both panels. Strap is thick, isn't adjustable, and isn't stretchy.