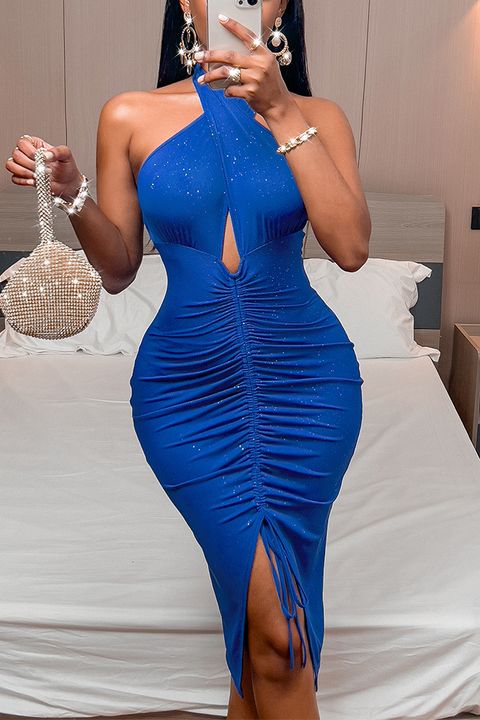 Gilding Crisscross Drawstring Ruched Front Split Hem Midi Dress
Safe Payments
Secure Logistics
Secure Privacy
Purchase Protection
Material:
97% Polyester, 3% Spandex
Details:
Gilding, Criss Cross, Drawstring, Ruched, Split, Backless, Cut Out, Rib-Knit
Reviews (4)
There could not be a more comfortable dress to wear and yet it's still sexy. The quality is very very good. Recommend!!!
It fits PERFECT. I tried it on for my husband and he LOVED it. I mean like possibly tear it off me love it!
My first thought was "wow! " when I saw this color right out of the package. It's so pretty, almost breathtaking.Like it!!!
This dress is AMAZING! It fits so well in all the right places! Perfect for a wedding guest to wear!