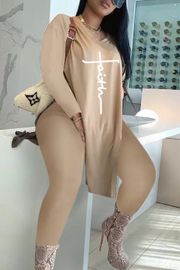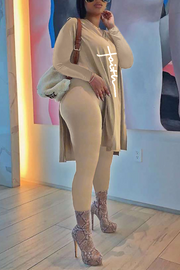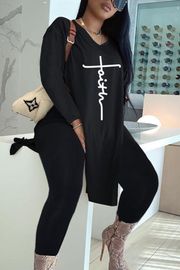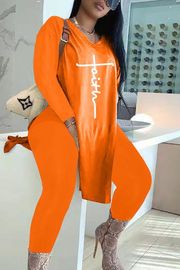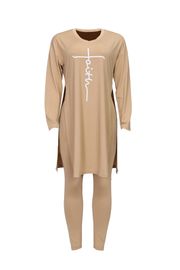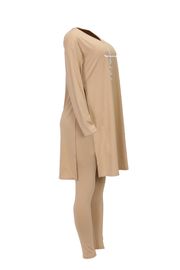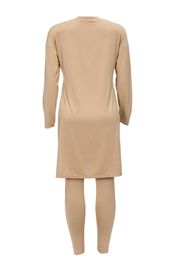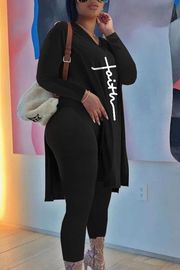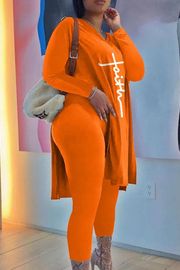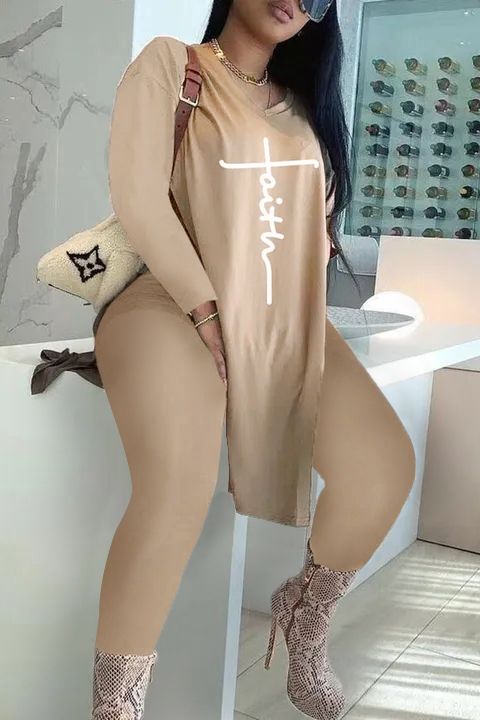 Letter Print Split Hem Top & Pants Set
Material:
65% Polyester, 35% Cotton
@Jessica
I love my outfit. Fits perfectly and very comfortable. Plus I'm cute.
@flamingo
Soft and fits well. Perfect fit
@flamingo
Super cute set! I like how it fits on me!
when I first saw this outfit I fell in love with it I was just confused about which color I wanted but when I received my package today I was extremely extremely happy because it was just what I ordered I can't wait to wear to church Sunday it is an awesome comfortable outfit that you can wear comfortably somewhere to eat or you can just wear to church 💯💯💯💪
@Issy
I'm satisfied with my purchase. Just as expect it. I got a large. I'm 155 lb 5'2 short lol.. Love it! Great quality and can't wait for spring.
Buy! Buy! Buy!!!!!!! Ladies this is the one right here! I bought it for my Miami trip and it was one of the best decisions I've made clothing related.
I was skeptical about the pants for this order, but I love them! They are soft and stretchy, also the top isn't as transparent as the other shirts
this outfit is so cute! It complements all your curves so well and it's adjustable so you can control how tight you want it. Love it!!!!!
The pants are my new favourite. Real flattering fit and awesome quality.It was amazing fit perfectly and I felt so confident while wearing it.Very true to size and the pants are super comfortable and silky. Super cute outfit