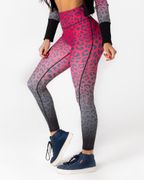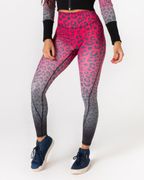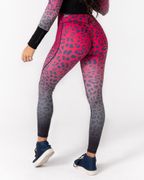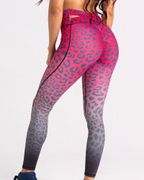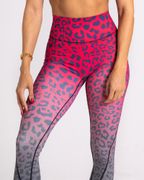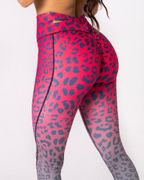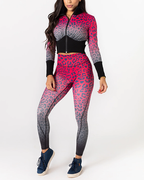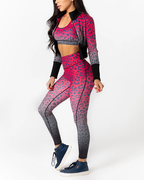 Ombre Leopard Print Scrunch Butt Sports Leggings
(5)
Return Policy
Disclaimer:
Print Placement Will Vary.
Material:
90% Polyester, 10% Spandex
Details:
Cut Out, Wrap, Ruched, Stitch
Pattern Type:
Ombre, Leopard
Reviews (5)
These are literally the best leggings. Especially for the price. I'm throwing out all my other leggings and getting all the colors. These do not ride down or roll down or cling to my dresses. Buy them you won't regret it!! I got the lg/xl which is my typical size and they fit absolutely perfect!!
I really am always impressed with leggings. They feel so comfy. They are flattering, yet not constraining like some I've tried with so much compression it feels like a girdle. These I can wear all day, comfortable for workouts, running around town doing errands or just lounging around the house. They look good on me, are not too tight, and I will say it again, so comfy.
These leggings are the best value and are so comfortable. They are not see thru and are an incredible value. Buttery soft, light weight feeling but are cozy. Don't let the words light weight make you think they are cheap - quite the opposite, they feel as soft as LuluRoe. I bought S/M, they fit great. I am 5'6 and weigh 178. My daughter snagged a pair - she is 5'3 160lbs and said they are very long for her. Other than length they fit her well. Don't look any further these are a steal! You won't regret the purchase.
These are so comfy. I'm 5'7" currently 9 months pregnant weighing 230lbs. My normal weight is 185lbs. I usually wear XL in most leggings. I bought these to wear for after delivery, so I had something comfy to wear around the house. I decided to try them today, even knowing they may not go over my tummy- but they do! I put them to the test and wore some white panties under them, and my husband said he couldn't see them. I am confident they will still fit just as comfortably after delivery as well.