Pebbled Marble Print iPhone Case with Phone Holder





(19)
Bring fashion to your [f]one. Add some trendiness to your image with this case and let it take care of your phone's protection.
Responsive and protected buttons
Shows (6)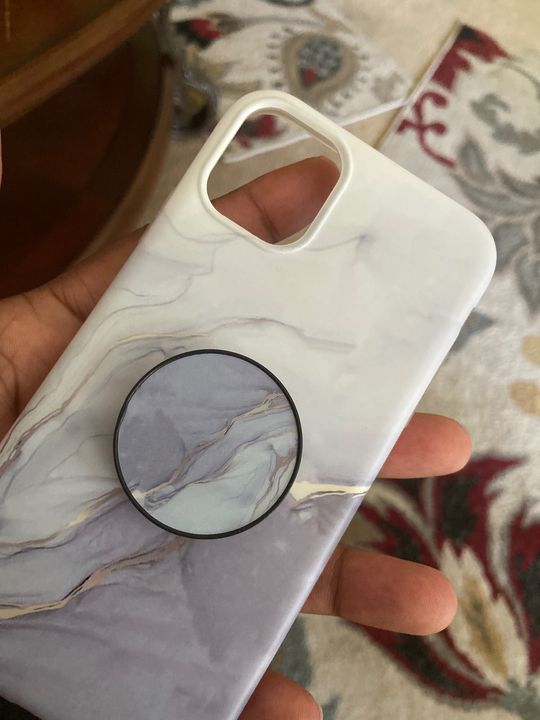 Reviews (19)
Bart***********hibald





The fit is good and it's just easy enough to get the phone into and out of the case, but it doesn't feel like it will fall out. The kick stand is nice and sturdy on the back. I got this to use while running so I could carry my phone and not have to worry about dropping it(normally I have a mophie charging case) so I usually only use this case for that. This case looks great and feels great.
By******mie





This is for my first-ever smart phone, an iphone from Apple. The phone is cool, heavy for its size and seems well made, so naturally I wanted it to last a long, long time. This case dresses up my phone perfectly. No one I've ever met has such a cover. The light orange is even more deep than shown online. It looks really unique and modern.
A****r





I love my case! There were no problems at all with my order. .
Be*******lory





Good sturdy case. Bought this for my daughter's iPhone 11. She loves it.The color is so vivid. It also feels really nice in the hand.
Be*******ord





I bought this case for my teenage son. Since the reviews helped me decide on buying this particular case for him, I will do the same for anyone that may be searching for a good quality product.It's a really cool case. It is sturdy and made in a way that looks like it'll definitely protect his phone. You should definitely buy this product. It's awesome!!
Lau********fax





I bought this item as gift for a coworker. Gave it to her yesterday. She loves it!?As for durability, it looks sturdy enough. Hope for more color!