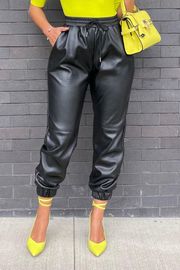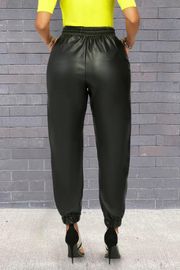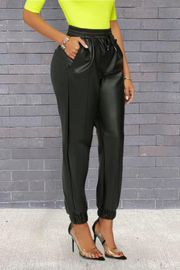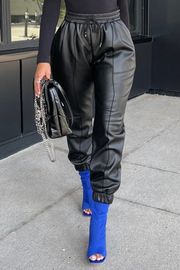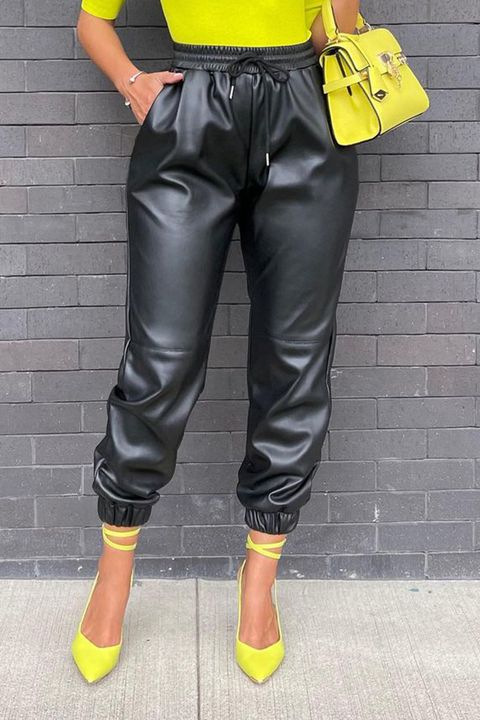 PU Leather Seam Front Drawstring Waist Pocket Detail Pants
Material:
65% Polyester, 35% Cotton
Details:
Drawstring, Pocket
@flamingo
Good material and fits true to size.
@flamingo
They look great on me! Love these pants!
I love these, I think they're my new favorite pants. So good for the price. Stretchy material. They are a little short on me because I'm tall, but not too bad.
I ordered R-black. I'm 5'4 about 129 pounds and got a size small. Fit perfectly! It's obviously cheap material but overall they were exactly what I wanted. Great for the price!
I actually really like these. Wasn't sure what to expect because of the reviews but I read love these. I did size u and got a large instead of my usual medium and they fit perfect!. The material was nicer and thicker than expected and the perfect length. I'm 5'4". Not shiny either.
I love these pants. Leather pants are a good staple and for this price, you really can't beat it. The only thing that is a downside to me, is they are pretty short. I am around 5'8, so when I stand up they are only a little bit short, but when I sit down… It looks like I'm wearing capris.