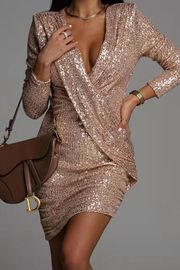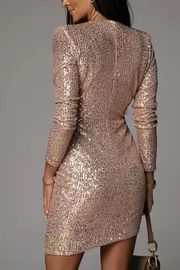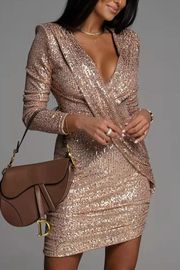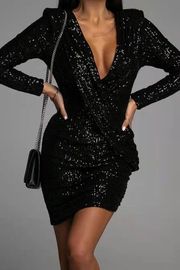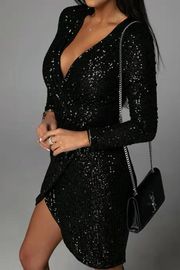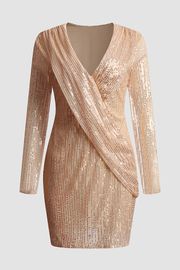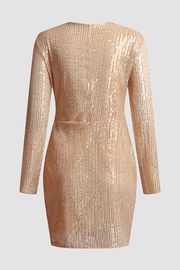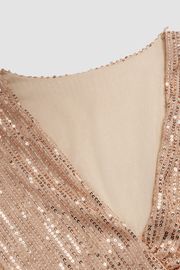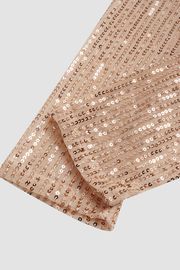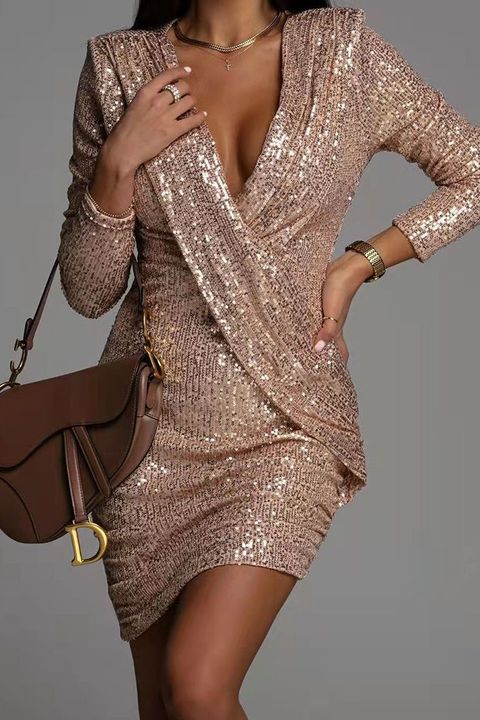 Sequins Decor Wrap Zip Back Mini Dress
Details:
Sequins, Wrap, Zipper
*This data was obtained from manually measuring the product, it may be off by 1-2 CM.
How to measure your Body?
1. Your bust
Measure the circumference over the fullest part of your bust.
2. Your waist
Measure your waist at the thinnest place.
3. Your hips
Measure the fullest part of your hips.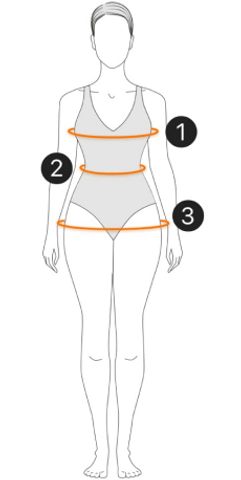 @angela Gonzales
Fits perfectly can't wait to wear it. Make very well.
@flamingo
The dress makes me look elegant!Like it!
@flamingo
The dress makes me look elegant!Like it!
@flamingo
amazing dress!!! And I love it!
@flamingo
amazing dress!!! And I love it!
Reviews (5)
A**************n
23/08/2021
All these reviewers are not wrong! This dress is SO fabulous and flattering! I was skeptical given the low cost and my 56 year old Hobbit body, but I wore this to a gold-themed ball and it was awesome. Super stretchy and comfortable. I wore a dressy jacket and leggings since it is winter in NYC.
J*******************)
16/08/2021
Absolutely love this dress! Purchased for my holiday company party. Navy color is gorgeous and looks sexy but tasteful! More than worth the price! True to size. Fit perfectly! I'm 5'6 and 165 Ibs. Looking forward to purchasing it in another color.
Great quality for the price! This dress is super stretchy, so it works for a variety of body types and sizes. I'm normally a size XS (5'4" and 115lbs) but at 6 months pregnant, I wasn't sure what to get so I tried both the size M and size S. See photos. Because it's so stretchy, both sizes fit me pretty similarly. The main difference is the length: The M is a lot longer and hits at mid-thigh.
Here's the thing: it's cut exactly the same in the front and the back, but the fabric is stretchy so it molds to each wearer's shape. The dress looks great on me AND my two daughters: I'm 5'8" and almost 200 lbs. One of the girls is the same weight at almost 5'5" and is a voluptuous hourglass. One of us if 5'9' and very slender. WE ALL LOOK GREAT! We're going to take it on our next vacation and take turns wearing it. We'll be the "Sisterhood of the Traveling Dress".