High Waist Butt Lifting Textured Leggings





(28)
Look and feel your best in Flamingo activewear and workout clothes for women! Get fit in our sports leggings such as fishnet leggings, lift leggings, sexy leggings, yoga pants, sports bras, shorts, crop tops & more.
Shows (185)
@Hilta Pereira - post
Black / XL
Very Comfortable! I am from Brazil and couldn't find leggings like this in a normal store here in the US. I am so glad I found these for such a good price! 🥰
@Marie Gaspard - post
Black / S
It took too long to arrive I recommend buy a size bigger than what you normally wear i usually wear a small and this is a small and it's a little tight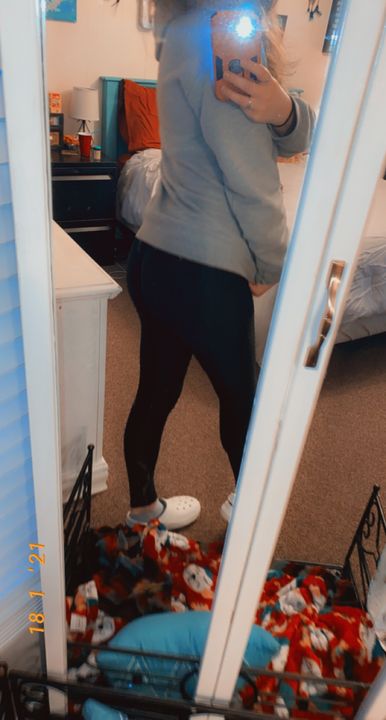 @Tessie Jo Hayes - post
Black / S
Love these leggings! They fit so comfortably and the fabric material is so nice! Definitely buying more colors! 😊
@Melissa Feathers - post
Orange Red / XL
True to size
@Hilta Pereira - post
Black / XL
Fits very well! 🙂 I loved the design and the material, it's very comfortable.
Reviews (28)
S****l





I love these!! They are incredibly flattering for me, a petite 5 foot woman with a good amount of muscle on me. I bought these because I wanted some leggings that really flattered my booty after some gains and these are way better than I was expecting! Incredibly slimming but highlights the right curves. The material is quite comfy and I do not find them to be thin, what's more, they're also much warmer than the typical plain cotton leggings. I will absolutely be ordering more! So happy!
Ma******ez





you need to get some of these they are comfortable and fit like a glove girl I got every color!!
***e





Nice work out pants. Makes your booty look like you squat more than you really do. My boyfriend noticed my butt instantly when he saw them on me. He didn't know they were new; only that my booty was looking 'juicy' Great price, and got what I expected. These are for working out, and running around. I highly recommend these!! And they are NOT see through.
Ar********es





Just received mine..the shipping took long cuz the special period but those leggings were definitely worth the wait!!! They make my butt look amazing!!
Frequently Bought Together