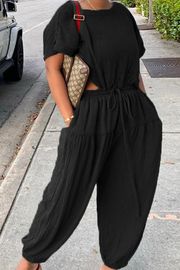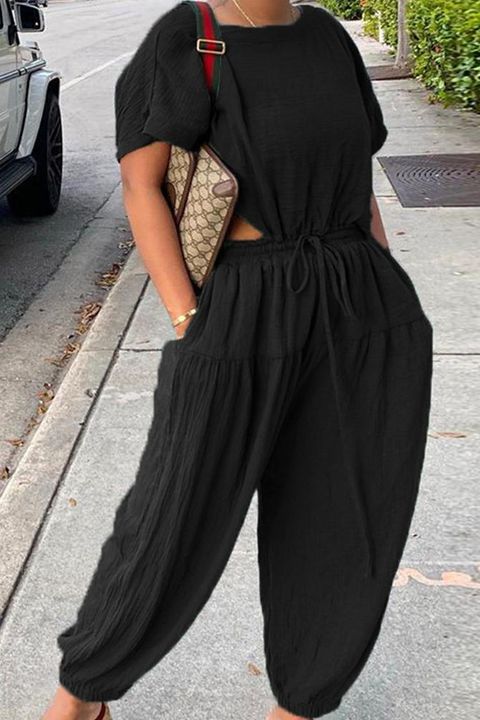 Solid Ruched Drawstring Waist Cutout Top & Pants Set
Details:
Drawstring, Ruched, Cut Out, Pocket
@Kimani
I️ bought this green jogger set and wore it with multiple tops at my shoot!! So shopping again❤️
Personally really love this, not see through at all! I loved it so much I came back and bought the black one too :)
Purchased this set in the color green and I was not disappointed, super pleased. I purchased this one in an XL-normal size. 1. Pockets were a good touch, not bulky pockets, they laid flat and allowed for my phone and keys to be snug inside without compromising the outfit with a bulge. 2. Comfortable 3. Soft material 4. The material on the leg part was comfortable and did not leave any binding impressions on my legs once I took it off.
This is such a cute set! Versatile, can dress it down with flip flops, or dress it up with heels. The pant leg came all the way down to my ankles. It's super cute.
I wore it to a birthday party yesterday and there wasn't a person that didn't compliment how cute my outfit was. Ordering another one lol. Definitely recommend it!!!
I purchased an X-large. I wore this to a bridal shower and it was perfect! It's super comfy, material is breathable.