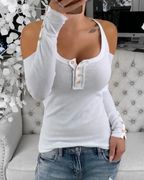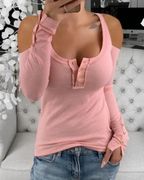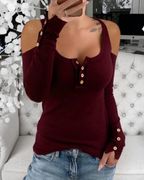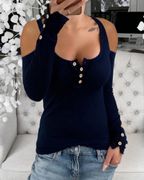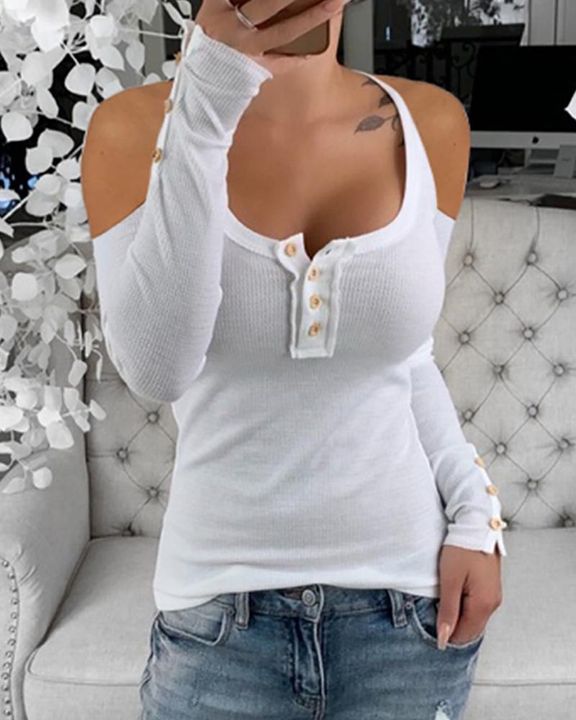 Solid Rib-Knit Button Decor Cold Shoulder Tee
(5)
Return Policy
Discover the latest trends and styles of women's shirts, tops and blouses at irresistible prices. Tailored to fit perfectly, find quality tops for women, button up blouses, tunics, plus size shirts and more.
Shows (3)
@Amanda Porras
White / XL
Fit prefect. Got a x-large.
@flamingo
Super happy I got this!
@flamingo
Super happy I got this!
Reviews (5)
This shirt is sexy and comfy I love the sleeves and the fit it also washed very well...no shrinkage at all!
Loved this fit! I'm very top heavy so sometimes it can be hard to style a loose fitting top without looking frumpy but this is the perfect fit. Super versatile in how to wear it too.
Fits great, love the looseness to it, love the feel of it!It looks great with my high waisted leggings.
I love this tee! It is soft, comfortable and cute. I would love to see more of this shoulder tees, with other colors.