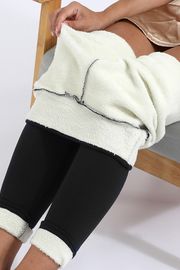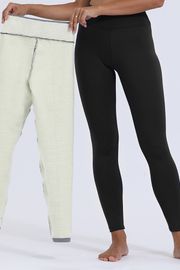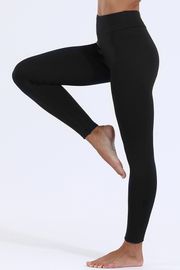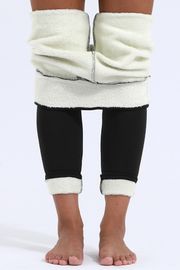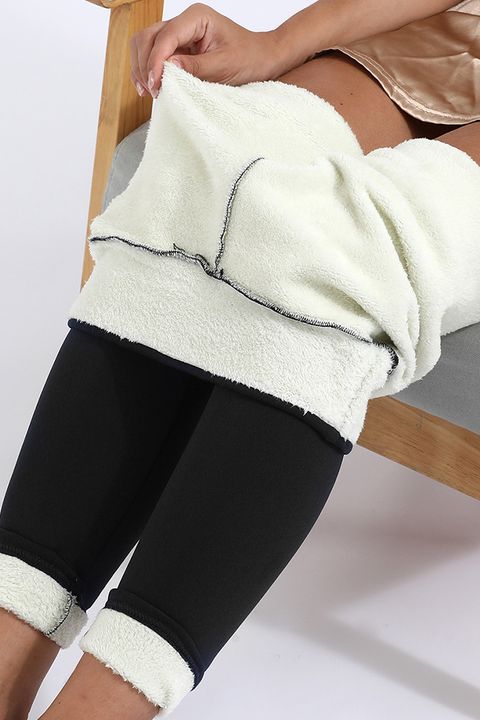 Solid Thermal Lined High Waist Leggings
Material:
90% Polyester, 10% Spandex
@flamingo
Nice material and keeps you warm. I love these leggings!
@flamingo
Nice material and keeps you warm. I love these leggings!
As warm as a piece of fabric can get, it's pretty comfy to wear and did prevent me from freezing to death in winter photo shoot wearing only this and a skirt. Does make legs look a bit chubby but can't complaint much to that, it probably wouldn't be as warm if not. I'm 5"6 and 112 lbs, this fits me perfectly fine.
I just put these on for the first time and officially decided I no longer need pants this winter. My husband actually found these for me since I'm always cold when we're working outside and he's definitely getting lucky tonight! They fit amazing and feel even better. Very soft on the inside. Snug enough to fit under a pair of jeans as an added layer and also nice enough to wear just as leggings. Definitely not see through like a lot of them are. I seen the reviews about the croch area, but I actually kind of like it because I don't feel I'm walking around with camel toe. The butt seam seems a little off but I usually wear a long cami anyway. I'm glad that I got two pairs because I have a feeling I'll be wearing these often!
Omg just tried them on and I'm already obsessed. Buttery soft cozy stretchy!! and they stretch a good amount I believe I can wear these throughout my entire pregnancy. Buy buy!
Better then expected! Soft and furry on the inside provides a bit of extra warmth with out making my legs look fluffy as well. I'm 5'9 140, I'm tall and they fit my height perfectly with a little extra length around the ankle if I need. The crotch is very strong and reinforced so I'm not worried it's going to split. I'm really impressed.