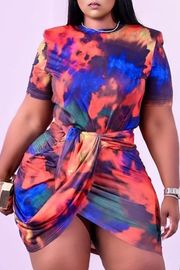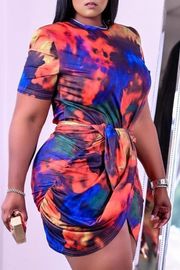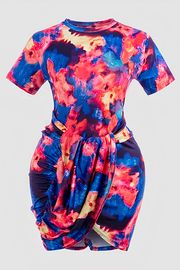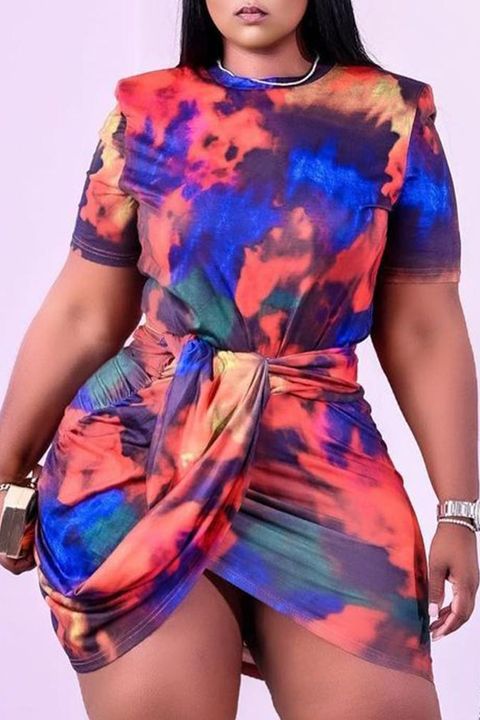 Tie Dye Ruched Overlap Top & Skirt Set
Disclaimer:
Print Placement Will Vary Due To The Specialized Dye Process
Material:
90% Polyester, 10% Spandex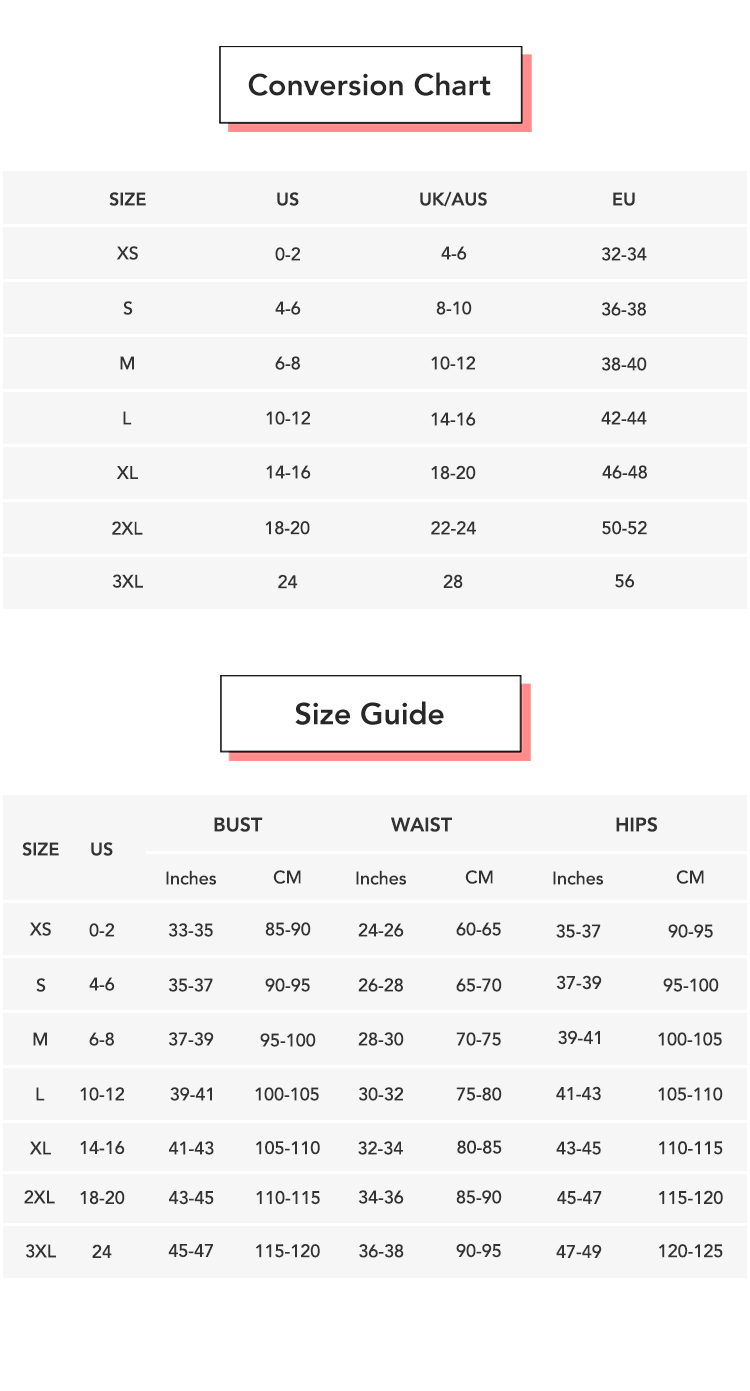 I loved this dress!!! I purchased it for my Birthday and I was flattered at how it fit! I normally wear a medium or large depending on the cut, stretch and type of material of clothing. I decided to get a small because based on most of the reviews I saw that it ran big. I was very impressed with the fit of this dress.
I love this dress, I already have an hour glass shape but the color scheme in the pink and black enhances the curves. It hugs me in all the right places and not too short in the front!!! I love this dress..right size right fit great material!
This dress didn't fit my body so I'm returning it. It was beautiful but not for me . It didn't hide my stomach & my but was to big for the dress. Another probably wouldn't work either. But I sure like the material & the beauty of the dress.
I have the hated muffin top that seems to ruin any outfits with clingy material. But let me tell you I feel so good in this dress. Hides my stomach and accentuates my curves. Makes me feel sexy again. I highly recommend this especially if you dont have a supermodel body but want to look good. I purchased a small and it fit perfect.